Victory Mural Project
As Victory Motorcycles began owning their niche in the industry as a youthful, future-forward, scrappy American bike builder, they were in need of a product campaign that reflected their identity while showcasing the bike.We responded with a series of oversized décollage murals, tailored to reflect the character and culture of each bike. The resulting murals were then used throughout the year in national print, digital and retail and trade show displays.
Following the campaign's launch the physical pieces were featured in a gallery show, highlighting the successful collision of fine art, motorcycle culture and advertising.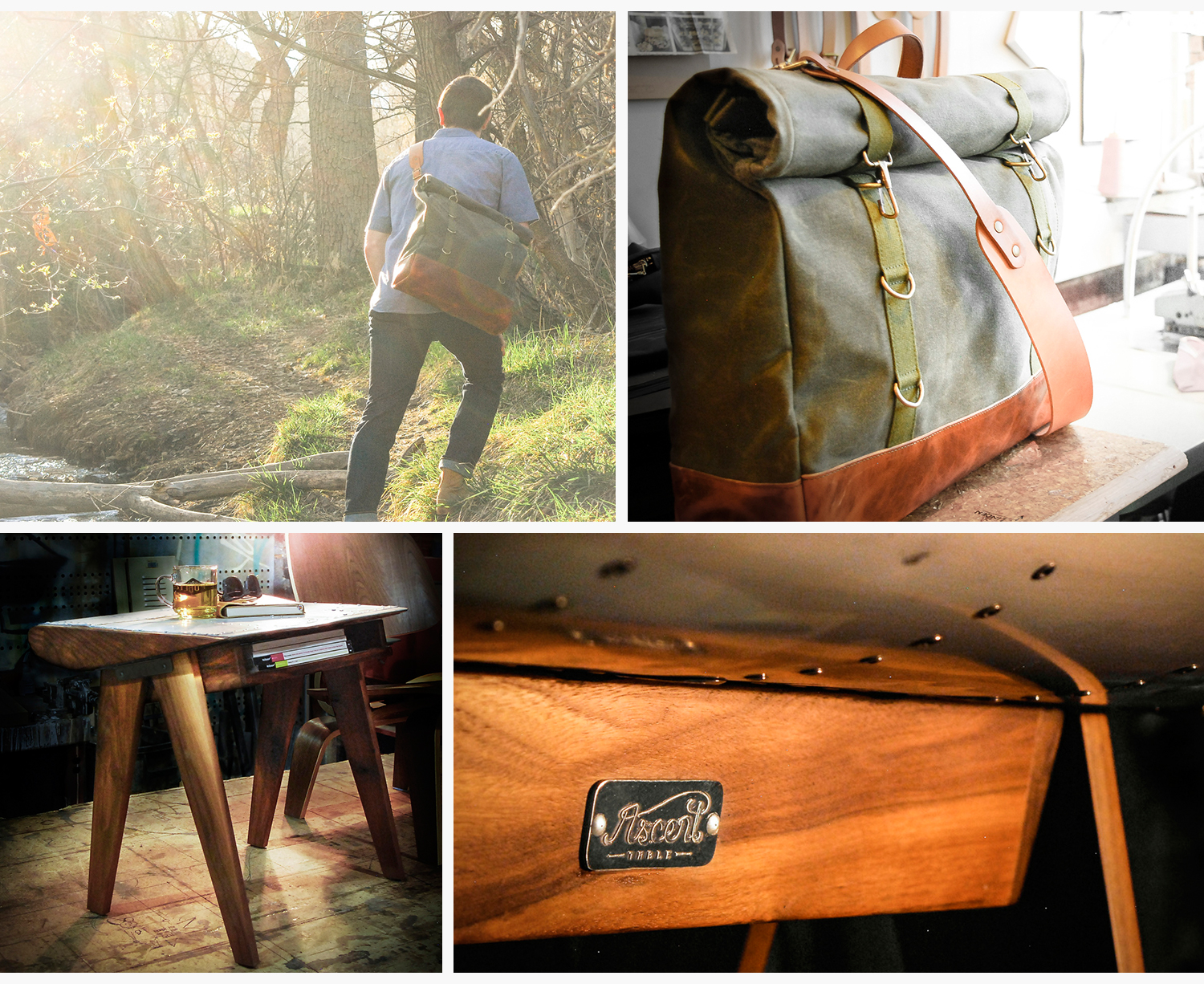 Journeyman & Company
Journeyman & Company, is a collaboration between myself and fellow designer, Nathan Downey. Our vision is to unite craftsmen to produce unique collections of smart, beautiful items that benefit a related cause. Our first collection is centered around American Veterans and will be supporting the non-profit Iraq and Afghanistan Veterans of America (IAVA). We're teaming up with Fin Art Co. to create a military-inspired piece of furniture, with Winter Session to create a field bag, with Method Roasters to create a military-issue style coffee blend, with Knickerbocker MFG to create a military-inspired hat, and are harnessing our craft as fine artists to create a massive portrait retelling the true story of a Vietnam veteran.