SELFISH PRICKS COFFEE CO
Selfish Pricks Coffee Co. came to me looking for everything from art direction, design, illustration, packaging and even a Shopify website build. We developed nine coffee bags all with their own concept while still connected through the visual identity.
ADIDAS NYC FIT FORUM
Adidas NYC Fit Forum is a program Adidas runs in New York City. It brings together fitness influencers from the industry to give talks and share workouts. I created a hand drawn gritty illustrations for the program with fun motivational words and icons.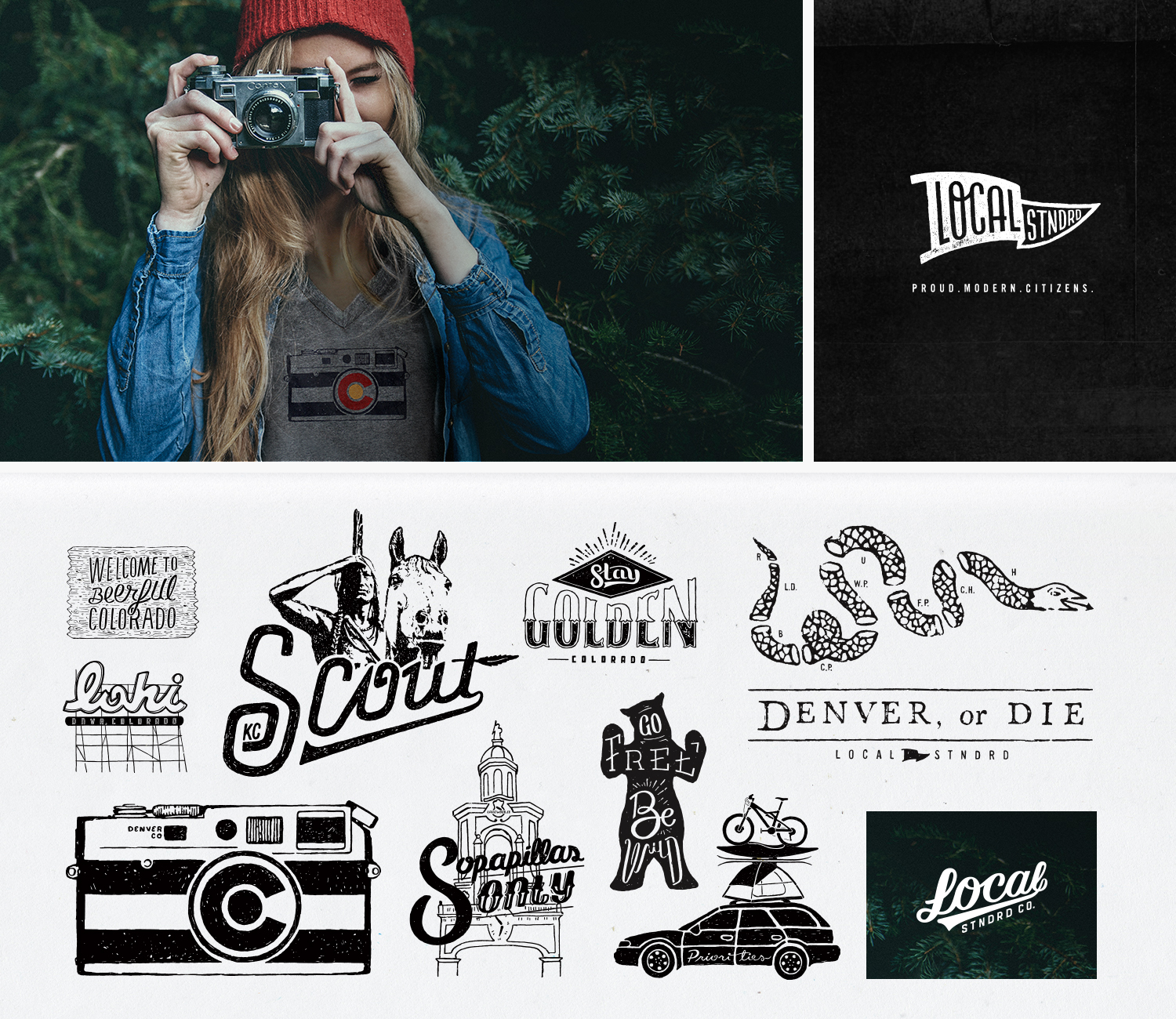 LOCAL STANDARD CO
Local Standard Co started as a challenge to myself. I wanted to design and produce better Colorado-inspired clothing than what was currently in the market. Every one of our designs starts with pen and paper before it ever hits the computer. Now almost a year old, we've sold shirts to customers all over the country. Check them out for yourself! SITE
Creative Words
This project was started to create multiple art pieces that represent human characteristics that in inspire me. Hand drawn typography and bold images work together to create a strong message.
JOURNEYMAN & CO TEE
This tee was designed as part of the larger American Veteran Collection for Journeyman and Co. Inspired by the renown courage of the men and women of the American military, the "Home of the Brave" tee is a tribute to those with the grit to stand by their word.
S.W.I.G POSTER
S.W.I.G poster was designed to represent the core values of the MillerCoors team at The Integer Group. The type composed into the United States silhouette is intended to represent the scope of work MillerCoors produces across the country.
OFFHAND UNION
Bringing together sharp words and hand-drawn typography to create messaging that bites—not hard enough to leave a mark, but enough to show you care. That's Offhand Union.