Slingshot Site Design
Slingshot was the first three wheel vehicle of its kind. I had the opportunity to launch the initial website, with the rollout coming in three phases. The first phase was meant to tease the consumer. Give them a peek behind the curtain but not too much. It included a countdown meter to when the Slingshot would release to the public. As the launch got closer we released more content in phase two to keep the engagement levels high. During the third phase our goal was to get consumer to experience it themself through dealer test drives.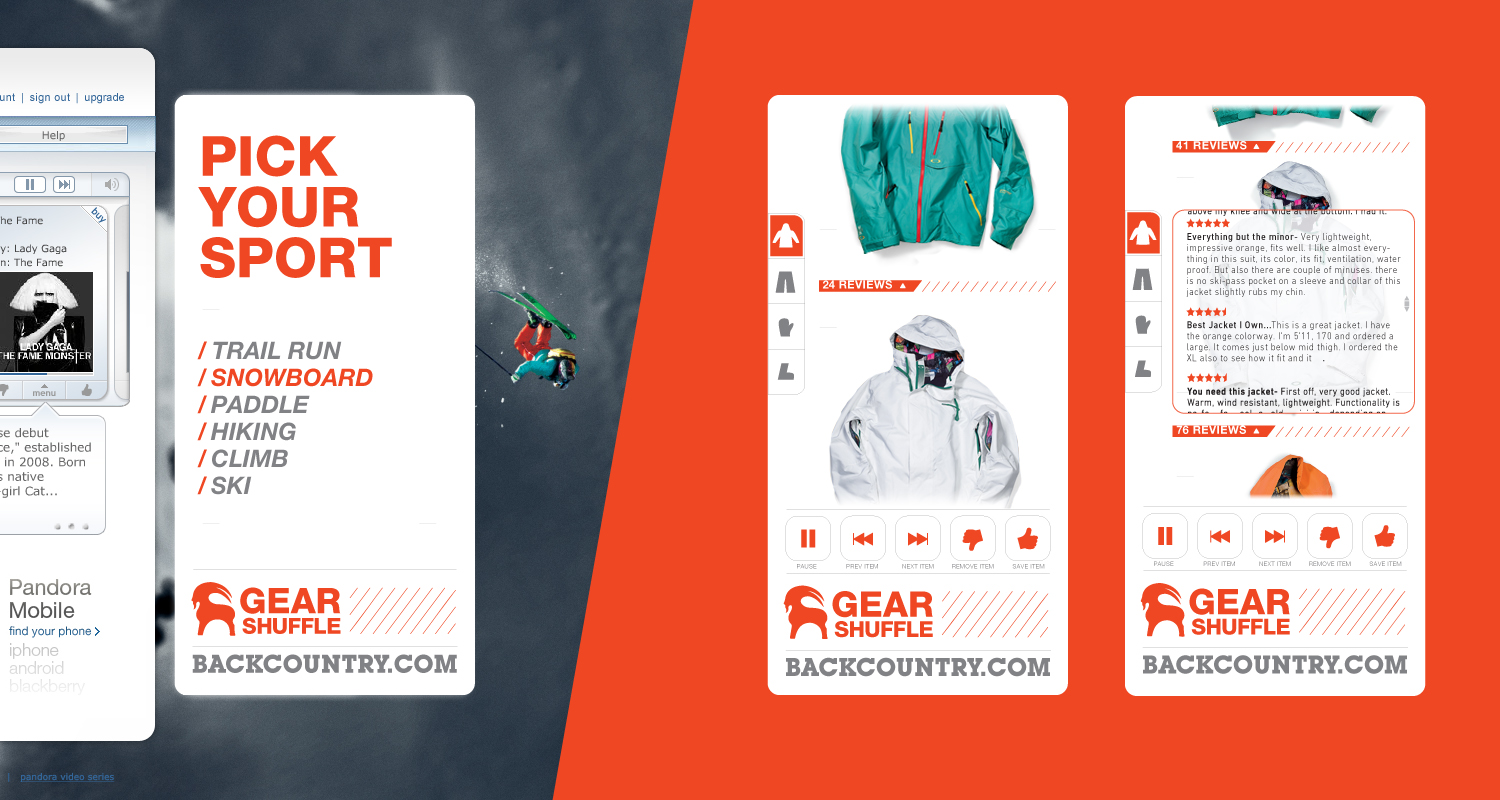 Backcountry.com Pandora App
Backcountry.com wanted to simulate the power of their website and buying experence online where they could target their audenice. The finished product was a gear selector where you could put together your winter essentials from head to toe. Once done you were redirected to purchase on their site.
Journeyman & Company Site Launch
Journeyman & Company was a new company that needed to communicate their brand's mission and core values in an easily digestible way. The site has a super simple approach to leading the user through the Mission, Shop and Stories.
Miller Lite Vine Program
The Miller Lite Vine Campaign is a 360 program that revolves around users submitting their best trick shot and uploading them to Vine. Once on Vine, users were prompted to use #GOTGAME for a chance to win courtside tickets to a Denver Nuggets.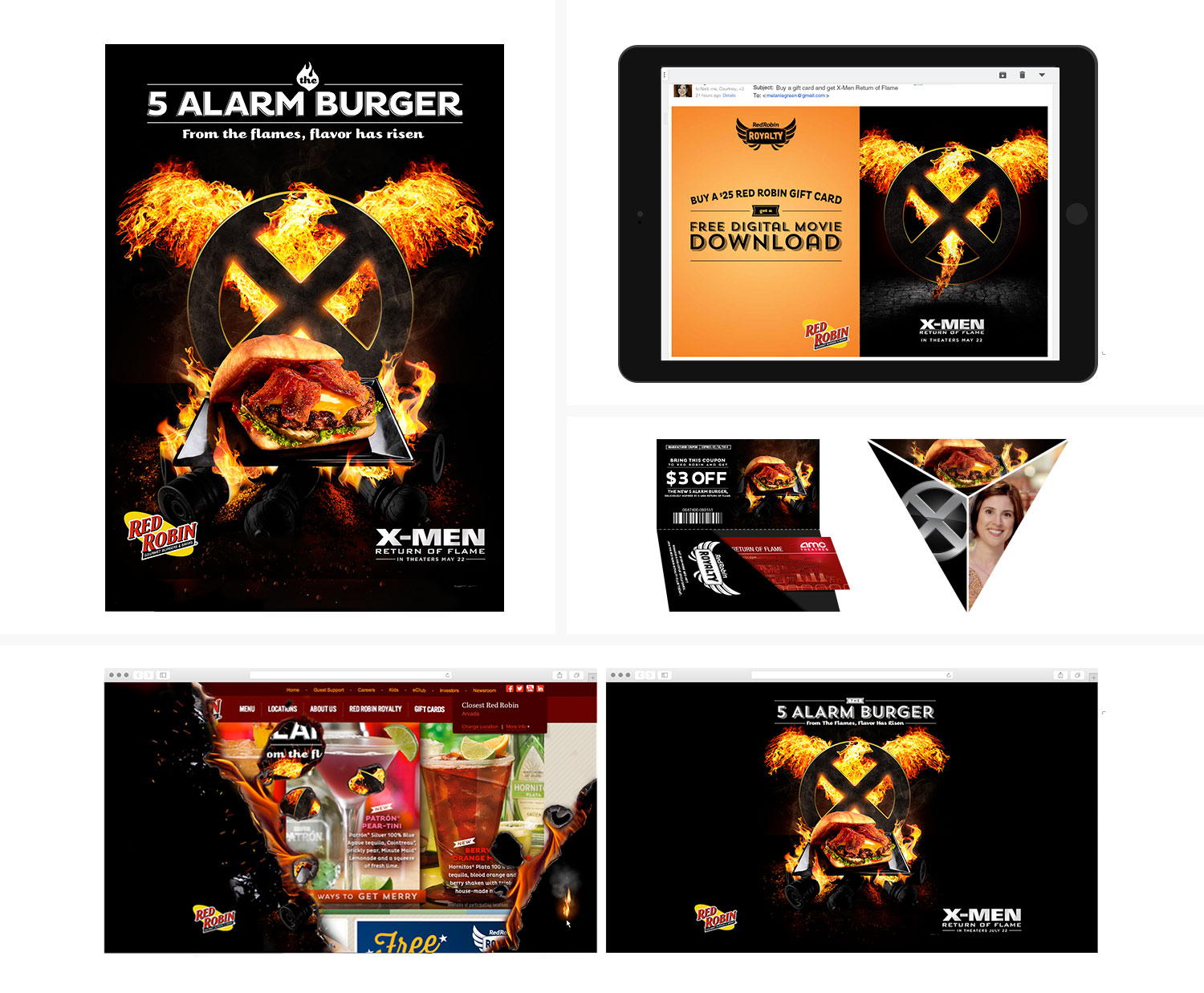 RED ROBIN 5 ALARM BURGER
To support the launch of the 5 Alarm Burger, we aligned with the release date of the movie, "X-Men: Return of the Flame". The campaign, while 360, placed emphasis on customer loyalty. In fact, we leveraged the customer loyalty program called, "Red Robin Royalty", which we supported with in-store items, digital and social CRM. Additionally, we cross-promoted the campaign by partnering with AMC Theaters and Marvel Comics—providing incentives for people to sign up for the Royalty program and try the new burger.